Wedding invitations are the first thing your guests get to see. They set the tone and theme of your wedding! Why not go with invites as unique as you are or something that stands out from the crowd?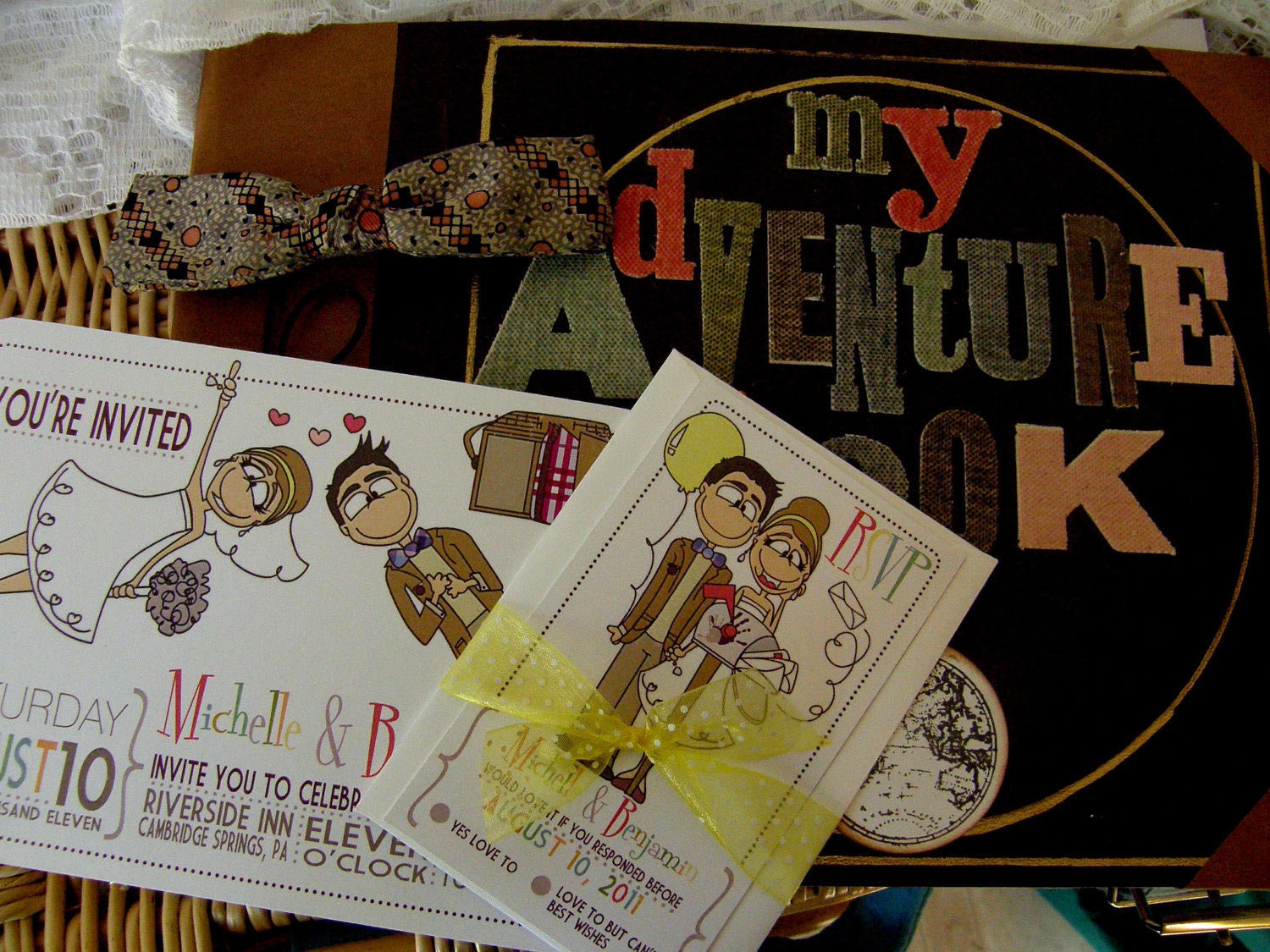 How about this gorgeous Pixar 'Up' inspired kit?These one of a kind invites can be customised to suit your needs, so you can change anything from the colors to the characters! Perfect for completely original wedding invites that will get all your guests talking!These invites are printed on high quality cardstock that will make the original digital illustration pop!
You can get hold of these beautys at LittleToad on  Etsy! Picture credit to LittleToad @ Etsy.

Going for a fun carnival theme?Check out these truly memorable invites!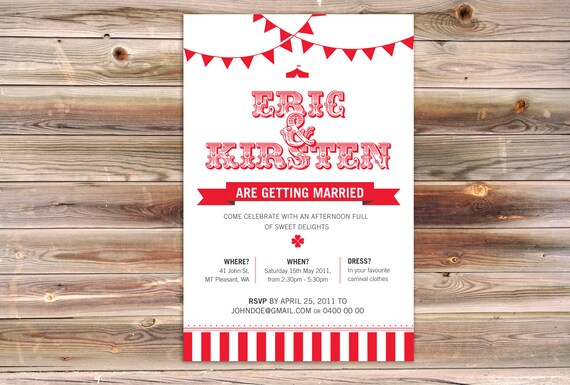 These gorgeous invites are utterly striking and have such cute details like the bunting and stripes!They can be colored changed to suit your color theme and you can change the text. Not only do you get a gorgeous personalised wedding invite but these are emailed to you so you can simply print as many as you need! Genius! No need to panic over that long lost six times removed cousin you may have forgotten until last minute ;)!
You can get your hands on these lovelies at Pigeon Pie Designs at Etsy!Picture credit to Pigeon Pie Designs @Etsy


After something completely different?How do blackbirds and beautiful chandeliers take your fancy?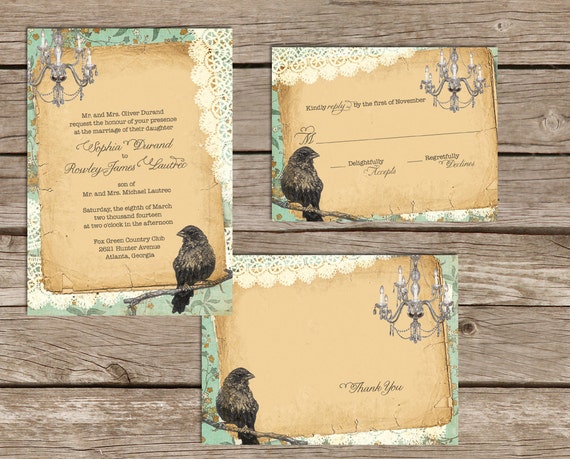 Where do I even start with these? I have to admit I'm in love!From the gorgeous detailed bird to the intricate lace with the old styled paper this is one invite everyone would adore to receive in the post!Better yet you even have the choice to have different colors and matching accessories.Not only do you have the choice to print them off at home but you are also given the option of proffessional printing! So you can either ask a bridesmaid nicely, or just sit back and wait for these beauty's to turn up!
These are sure to fly away so catch them at Bier Designs INC at Etsy!Picture credit to Bier Designs INC @ Etsy.

Fancy something love themed?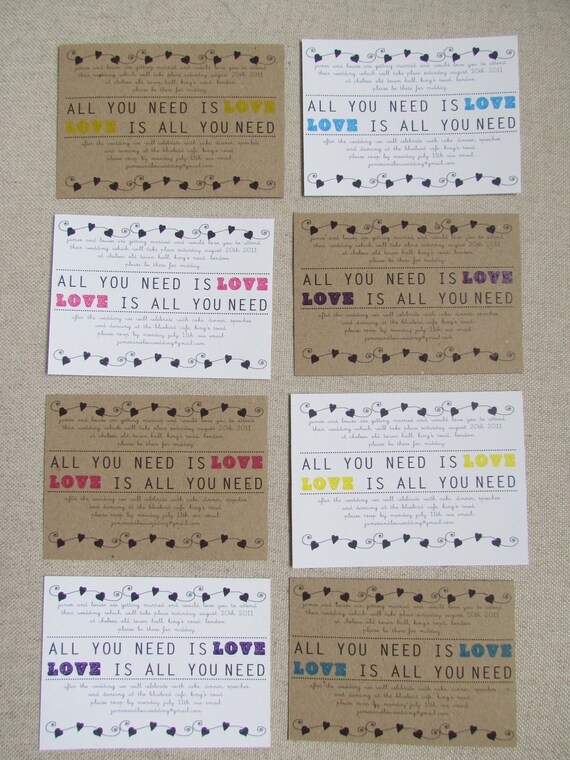 These stunning invites are made by Amelia Lane Paper and can be customised to suit your color scheme!You even get to choose the paper these are printed on and get a digital proof before hand!I don't know anyone who'd turn their nose at recieving these and they'd even look great framed as a memento of your big day!
Want them? Get them at Amelia Lane Paper at Etsy!Photo credit Amelia Lane Paper @ Etsy.
I'm sure there is more beautiful invite posts to come but these are some of the few I felt needed to be shown!Keep an eye out as we have our first feature piece coming soon! Think sugary and yummy!Until next timeBeccax
lipstick-and-my-soulmate likes this
cherrybombbrides posted this